We are a collective of real people with a passion for pursuing excellence in their field, brought together under one roof.
Are you ready to take the next step?  We have a range of leases to suit every budding maker, from permanent tenancies to short term leases, and occasional pop-ups to showcase seasonal bounty.
Origins Market supports small producers in BIG ways!
Are you a producer, maker, grower or farmer ready to take your business to the next level in the fastest growing tourism and retail destination in the south west?
Talk to us about making your dreams a reality.  We're passionately dedicated to supporting and incubating Western Australian's makers, growers and producers.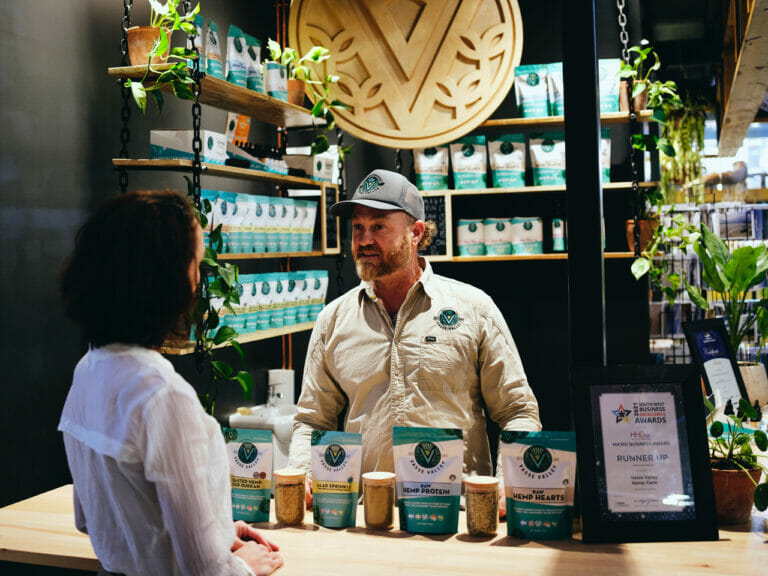 Become part of our carefully crafted and unique community.
Benefits include:
An already established audience
A permanent home for your business without the usual overheads of setting up a store front
Flexible leases and stall sizes
Marketing and event collaboration and support from the dedicated Origins Market team
Facilities such as cleaning, tables and chairs, toilets, rubbish collection and recycling, all provided at no extra cost to you
Association with high profile regional events and tourism campaigns
Being part of a legacy project for WA
join our community of makers
To help provide as much information as possible to people interested in joining the market as a stall holder; we've set up a mini website.
Simply hit the button below, take a look around and when you're ready to take the next step, go to the Apply page and fill out the form.
A beautifully designed state-of-the-art building, Origins Market has the wow factor and is a fantastic place to work and visit.  Thoughtfully designed, the building cleverly combines modernity with a sense of rustic charm. 
Origins Market was created in close consultation with the indigenous Wadandi people and we acknowledge the significance of the Wonnerup wetlands (located behind the market) as an important natural resource where traditional owners have met and sourced food for 50,000 years.  This is reflected in the market's artwork including 6 large tapestries that hang from the roof depicting the 6 indigenous seasons by renowned artist Sandra Hill.
With six different precincts under one roof, Origins offers visitors a sensory experience, where the sights and sounds, tastes, smells and culture of this naturally rich region of Western Australia, come together to feed the soul.