The Produce Market at Origins is your destination for farm fresh, seasonal produce and small goods that celebrate West Australian makers, growers, producers and farmers.
We're closing the gap between consumer and producer.
Origins Market offers you the chance to shop in a more conscious way.  The produce market provides WA growers and makers with an audience meaning you can feel good about shopping locally and small.
Shop for the freshest fruit and vegetables, grab your cheese, milk, charcuterie, crackers, oils and sauces made by small local producers, and visit our farmers selling their farm fresh, seasonal produce in our pop-up space on a Saturday & Sunday.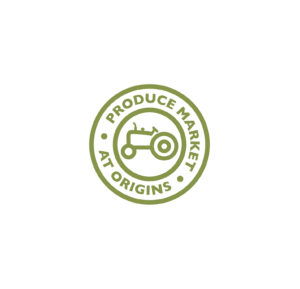 NEW POP-UP SPACES AVAILABLE FOR GROWERS
Are you a WA farmer, grower or Producer?
Do you want a new place to sell your produce? Do you want to join a community with an established customer base?

Our fresh produce space is expanding and we have a strictly limited opportunity for WA growers to showcase seasonal bounty.

Only $40 per day to take a pop-up space in our produce market on Saturdays & Sundays
This exciting opportunity is first in best dressed.  To secure your spot contact:
Pip Close, General Manager, Origins Market
generalmanager@originsmarket.com.au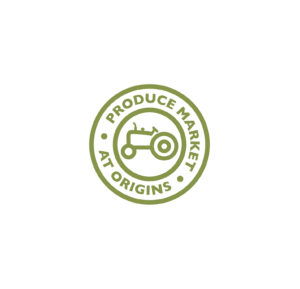 this is what you'll find the in the produce market
Seafood will be available in the run up to Christmas from Great Southern Seafoods from our pop-up space in the Produce Market.
Origins Market supports small producers in BIG ways!  It's our aim to bring the best of WA produce direct to customers, shortening supply chains and helping both the economy and environment as a result.
The market has 5 undercover, all weather spots for trucks and utes, or we can supply serving counters for fresh produce to be sold.
Each weekend you'll find an ever changing choice of farm fresh produce so you can fill your pantry with the best from WA's growers, producers and farmers.