Things to do in Busselton when I ask myself this the first thing that come to mind are the historic Jetty and the beautiful protected waters of Geographe Bay.  And that's why we love it. 
Many a family holiday has been spent exploring this beautiful coast and delightful seaside town and Origins Market is delighted to be helping Busselton reach a new audience of discerning tourists looking for an alternative shopping and dining experience.
There is much to do in the area from the calm of the coastline to adventures found inland, not to mention the quality beer and wine being made locally.
Origins Market is the perfect place to sample a taste of the south west with wineries, beer, cider, spirits and mead all offering complimentary tastings in our Tasting Hall.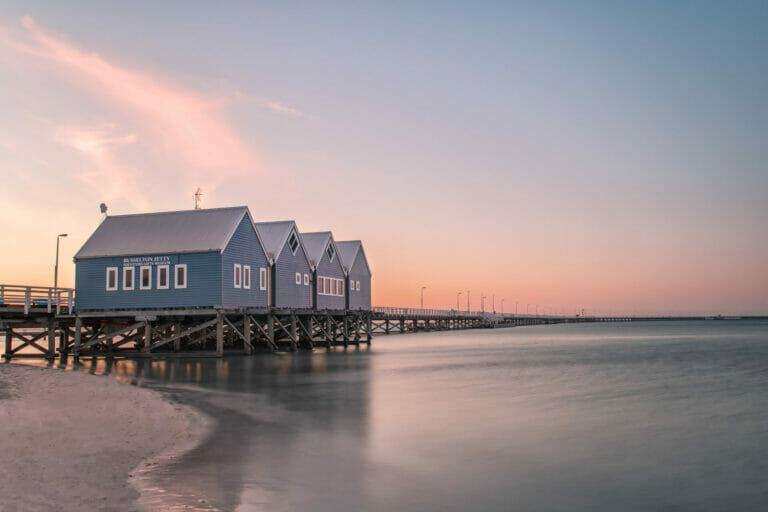 You can find out about all the things to do in Busselton from the new Busselton Bay & Bounty Trail, a self-drive itinerary that takes you on an exploration of activities, attractions, food and drink and accommodation around this lovely bay in the south west.
Find out more by following this BUSSELTON BAY AND BOUNTY TRAIL link and start planning your day out in the area.
Make sure you stop en route here at Origins Market and immerse your senses in Western Australia's only produce and artisan market. Origins Market offers more than just a shopping and dining experience; you are supporting small growers and producers in a significant way. The market becomes a vibrant hub where the community thrives, and travellers are welcomed into a world of flavours, textures, and aromas that define the essence of Western Australia's gastronomic scene.
Be greeted by the tantalising scents of fresh produce, vibrant colours of locally sourced fruits and vegetables, and the inviting atmosphere of a place that values its offerings. The Tasting Hall, a centrepiece of the market, invites patrons to indulge in complimentary tastings of the region's best wines, beers, ciders, spirits, and mead.
As you follow the Busselton Bay & Bounty Trail, the diversity of activities in the area becomes even more apparent. From the tranquility of the coastline to the adventures found inland, Busselton offers a plethora of experiences for every type of traveler. The town's charm lies not just in its historic landmarks but in its ability to provide a well-rounded getaway, catering to a range of interests and preferences. Walk along the Busselton Jetty or drive along the coast for scenic views. From National Parks, tree-top adventures and wineries there is a little something for everyone.
Origins Market, strategically positioned along this trail, becomes a pivotal point for those seeking an authentic taste of Busselton. Transforming a routine stop into a culinary journey, inviting visitors to explore the town's flavours and bring home a piece of the region's culinary heritage back home on your way back to town.
We give you the opportunity to discover a diverse community of the finest growers and producers that WA has an offer.
Our vibrant hub offers you an alternative way to shop and dine and be assured that you're supporting small growers and producers in a big way!