Heading down south? Whether it is Busselton, Dunsborough, or Margaret River, you'll need the best packing essentials so you can look forward to a memorable experience enamoured in the beauty of Western Australia! Our list of packing essentials will guarantee you're set up for a comfortable and pleasant journey.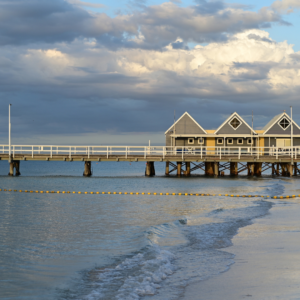 Packing Essentials List
Swimwear  
As spring approaches, the South West's breathtaking beaches, like Meelup Beach and Gnarabup Beach, beckon with their warm embrace. The sunny weather creates the perfect setting for beachgoers to bask in the sun or take a refreshing dip in the pristine waters. Don't forget to pack your favourite swimwear to make the most of this idyllic season. Having a set of stylish swimwear on hand ensures you'll fully relish the beauty of these coastal gems. Capture your unforgettable moments with the stunning scenery for some truly Instagram-worthy pics!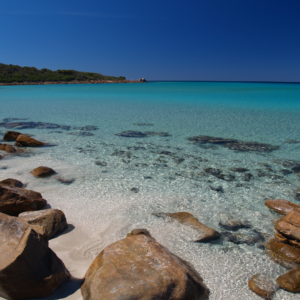 Sunscreen 
With the intense heat, especially during the afternoon at places like Busselton Jetty, sun protection is crucial to enjoy a hassle-free day. Don't let sunburn ruin your experience! Remember to pack a high-quality sunscreen suitable for your skin type, ideally with SPF50. Prioritise application on essential areas like the face, neck, arms, legs, and the front and back of your body to stay fully protected.
Sunglasses 
As the saying goes, "sun's out, shades on" – remember to pack a stylish pair of sunglasses to protect your eyes from the bright rays. With the sunshine in full force, it's essential to have them handy in case the intensity gets too much. Not only will you be safeguarding your eyes, but you'll also get to enjoy the breathtaking views of Margaret River and its scenic beaches without any discomfort.

Spring Wear 
Spring weather can be unpredictable, with warm days and chilly evenings. To stay ready for any situation, make sure to pack a range of clothing options. Include summer essentials like T-shirts, tank tops, shorts, sandals and warm clothing like jackets, jeans, sweatpants and covered shoes. If you haven't already, make sure to check out Lunita Clothing at Origins Market. They offer unique and colourful hand-made garments that are perfect for the vibrant spring season.
Water Bottle 
The South West Region is known for its abundance of national parks, hiking trails and coastal views like Leeuwin–Naturaliste National Park and National Park and Blackhurst Park. Keeping a water bottle handy is essential to staying hydrated and fully enjoying your experiences, no matter where you find yourself. With several water refill stations available, you can easily top up your bottle and stay hydrated throughout your adventure.
First Aid Kit 
It is important to have a first aid kit box packed for the trip in case of unforeseen circumstances and it should include basic items like bandages, dressing pads, medications, anti-bacterial cream, an instruction manual, and other tools, so do remember to always have one in your bag.
Camera 
Whether you are a photo enthusiast or someone who loves to take beautiful pictures and breathtaking views, a camera should be one of the few on your packing list. A phone camera might not always be the best due to its quality and size of the lens, so bringing your own personal camera is something that you will not regret, and you can leave this trip with tons of spectacular pictures filled with unforgettable memories. Do check out Margaret River's top scenic spots for photography, and do remember to add this to your itinerary.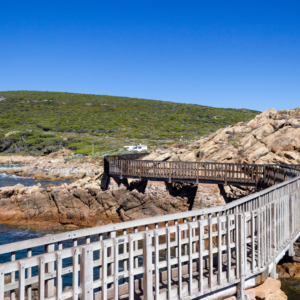 Snacks and Drinks with Cooler Box 
There might be limited food options during the journey down south, so it will be ideal to bring along some small bites to satisfy your stomach, as well as some drinks with a cooler box filled with ice to keep them cold and refreshing. When you arrive in Busselton, be sure to have a look at Origins Market, where they have a wide range of fresh and organic snacks/drinks.
With these items prepared and packed, you are all set to go on a memorable journey down south of Western Australia. So sit back, relax and do remember to check out Origins Market to experience some of the best there is to see and do in Busselton.